Maintenance of Sand Making Machine
Sand making machine is widely used to produce building sand and road construction sand. Besides, it is suitable for the medium crushing and fine crushing of hard and brittle materials such as rock, iron ore, quartz stone, cement clinker, refractory and concrete aggregate. Because of the application in high hardness rock material, the equipment part wear and mechanical equipment failure is easy to occur. In order to save production costs and extend the service life of the sand making machine, comprehensive maintenance of the sand making machine is necessary.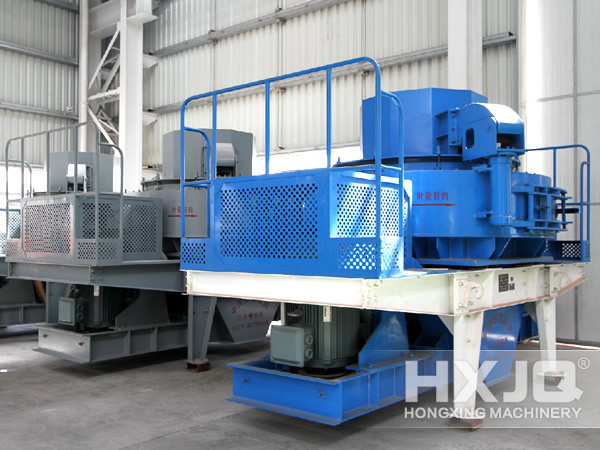 Firstly, pay attention to the lubrication of the equipment. When the gears have a hysteresis or heat, the lubricant should be added to the equipment in time to reduce the wear of the parts. Especially in the winter, the lubricating oil will be solidified easily for the impact of low temperature. At this time, it is better to choose lubricating oil with low base oil viscosity and low condensation point.
Secondly, the sand making machine will start more slowly when the lubricating oil is thickening, and has poor mobility.
Thirdly, keep a nice working environment of the sand making machine. To avoid the rustiness and aging of the sand making machine, it is important to adopt some protective measures in the raining, lightning, wind and other poor weather.
Get Latest Price
If you need the latest price list, please leave us a message here, thank you! We guarantee that your information will not be divulged to third parties and reply to you within 24 hours.Tell us your needs, there will be more favorable prices!