Sand Washing Machine

Processing capacity: 1-105t/h
Feeding size: 125-250mm
Feed opening: 150×250-300×1300mm
Applied material: barite, marble, talcum, calcite, dolomite, fluorite, kaoline, coal, gypsum.
Introduction:
The sand washing machine produced by our company is wheel sand washing machine.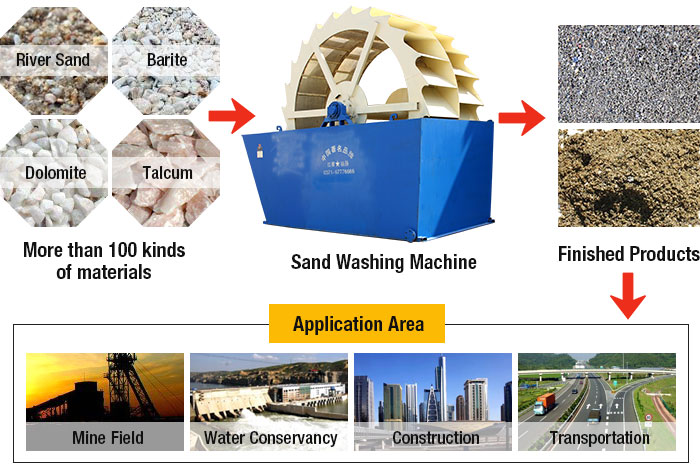 With the transmission of the motor and reducer, the impeller in tank is in non-stop circular rolling, thus the gravel or slag particle material in the sink mixing, flipping, washing in the water, and then the materials will be discharged after dehydration in the impeller.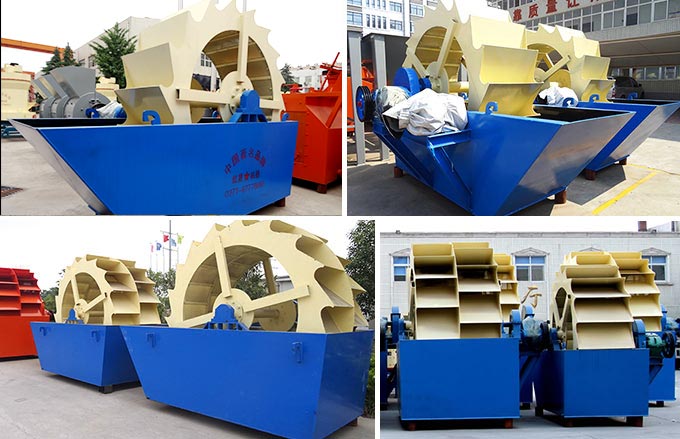 Features:
1. Simple structure. The impeller transmission bearing device isolates water and materials to avoid the bearing damaged phenomenon resulted from soaking, sand and pollutants.
2. It has almost no damageable parts except the screen, simple maintenance, less wearing parts.
3. Reasonable structure, large processing quantity, high cleanliness.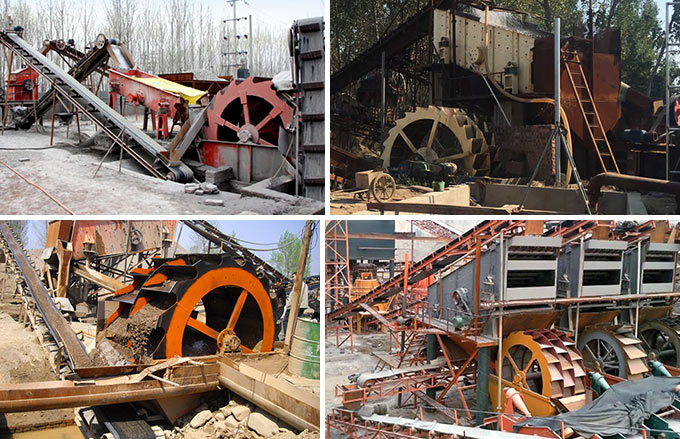 4. Durable, which does not need to be maintained for a long period.
5. No pollution.
6. Less loss of fine sand and stone powder.
Sand Washing Machine Technical Data
Specification

XS2200

XS2600

XS2900

XS3500

Wheel bucket diameter
(mm)

2200

2600

2900

3500

Rotation Speed
(r/min)

1-2

1-2

0.8-1.5

0.8-1.2

Processing capacity (t/h)

15-30

20-50

50-100

120-200

Motor power
(kw)

8P 4

8P 5.5

8P 7.5

8P 11

Total weight
(kg)

4300

5600

8100

9900

Dimensions (L×W×H)
(mm)

3150×1910×2280

3520×2390×2690

3820×2640×3200

4420×2930×3800
Get Latest Price
If you need the latest price list, please leave us a message here, thank you! We guarantee that your information will not be divulged to third parties and reply to you within 24 hours. Tell us your needs, there will be more favorable prices!
© Copy Right: Hongxing Mining Machinery. All rights reserved.