Problems and Improvement on Feed Opening of Ball Mill
With the improvement of new technology and craft in recent years, production capacity of ball mill has changed greatly. Production capacity of ball mill is largely affected by the feed rate which is influenced by the feed opening of ball mill. This paper mainly focuses on the problem of traditional feed opening of ball mill.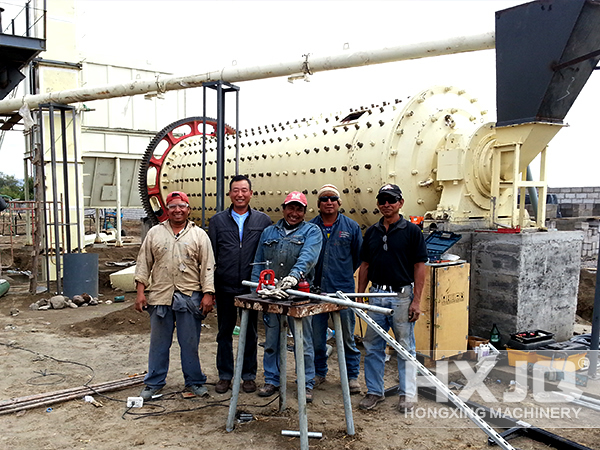 Problems of Feed Opening
1. Horizontal installation of feed opening results in the 45°natural stacking of materials on the feed opening ground. When using the bucket type weigher burdening and meeting the high closed cycle load, the ventilation area of feed opening is blocked by materials and materials flow only by pressure.
2. In the grinding process, the moisture from material evaporation and micro powder can not be ruled out on time, leading to severe paste grinding phenomenon.
3. Improper ventilation of ball mill can not reject heat on time, resulting in the adsorption fine powder ball phenomenon of the static electricity on the grinding body surface. In this condition, the grinding efficiency of ball mill will reduce largely and energy consumption will make an improvement.
Improvement on Feed Opening of Ball Mill
1. Problem of input pipe is the main problem of feed opening.
2. Installation angle of feed opening is conductive to the smooth feeding.
3. Replace the traditional input pipe with the tubular type angle one, creating a good ventilation condition for grinding mill.
4. Lead aФ200 steel tube from the feed opening to the body, reducing the temperature difference and the steam condensation inside the ball mill.
5. Reinforce liner in the half lower of the ball mill cylinder in order to improve the wear resistance of feeding funnel which will well protect feed opening.
Hongxing Machinery has ball mill with high quality and affordable price for sale. Welcome to leave your email and demands on our website for ball mill price.