Introduction:
Magnetic separator is also called magnetic drum separator. It is a kind of indispensable ore dressing equipment in magnetic separation production line, which is suitable for the removal of iron in the reused powder materials. Magnetic separator is mainly composed of four parts: cylinder, magnetic system, tank body and transmission part, which is widely used in resource recovery industry, wood industry, mining industry, ceramics industry, chemical industry, food and other workshops. Magnetic separator is suitable for the wet magnetic separation of magnetite, pyrrhotite, roasted ore, ilmenite and other materials with below 3mm particle size, which is also used for iron removal of coal, non-metallic minerals, building materials and other materials. It is one of the most widely used high versatility equipment in aircraft industry.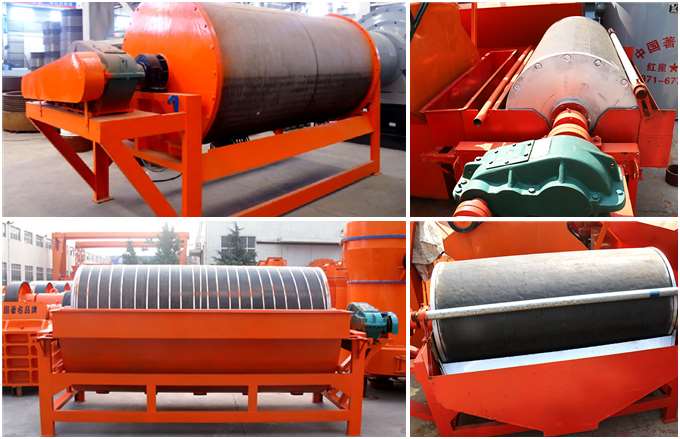 Classification:
Magnetic separator can be divided into dry magnetic separator and wet magnetic separator. Magnetic separator has wide applications in the production of industrial plant, and magnetic separator is also in continuous improvement with development of science and technology. The improvement of magnetic separating technology has a direct relationship with the industrial plant, so the structure transformation of the magnetic separator equipment becomes necessary.
Features:
1. Simple structure, large processing quantity.
2. Convenient operation, easy maintenance.
3. It adopts high-quality ferrite material and rare earth permanent magnet, the average magnetic induction intensity of drum surface is 100 ~ 600mT, strong magnetic separation ability.
4. The working area of the chute is manufactured of stainless steel. The frame and other parts of chute body are welding with ordinary steel.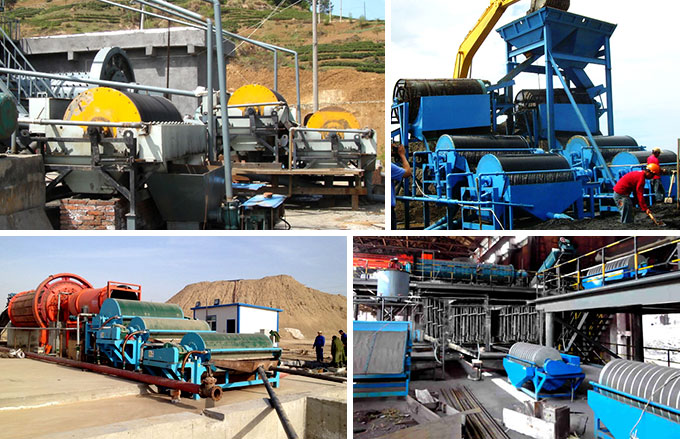 Hongxing Machinery is a professional magnetic separator manufacturer in China. The magnetic separator price of Hongxing Machinery is reasonable. If you want to know more details, please contact our online customer service or leave us a message. We will answer you with great patience!
Magnetic Separator Technical Data
Model
Shell diameter
(mm)
Shell lenght
(mm)
Shell rotation
speed(r/min)
Feeding size
(mm)
Processing capacoty
(t/h)
Power(kw)
CTB6012
600
1200
<35
2-0
10-20
1.5
CTB6018
600
1800
<35
2-0
15-30
2.2
CTB7518
750
1800
<35
2-0
20-45
2.2
CTB9018
900
1800
<35
3-0
40-60
3
CTB9021
900
2100
<35
3-0
45-60
3
CTB9024
900
2400
<28
3-0
45-70
4
CTB1018
1050
1800
<20
3-0
50-75
5.5
CTB1021
1050
2100
<20
3-0
50-100
5.5
CTB1024
1050
2400
<20
3-0
60-120
5.5
CTB1218
1200
1800
<18
3-0
80-140
5.5
CTB1224
1200
2400
<18
3-0
85-180
7.5
CTB1230
1200
3000
<18
3-0
100-180
7.5
CTB1530
1500
3000
<14
3-0
170-280
11
Get Latest Price
If you need the latest price list, please leave us a message here, thank you! We guarantee that your information will not be divulged to third parties and reply to you within 24 hours.Tell us your needs, there will be more favorable prices!