How to Choose Sand Washing Machine?
Sand washing machine is mainly used for washing, grading and dewatering of sand for construction site, sand-gravel plant, concrete prefabrication plant, hydropower station, oil well backfilling, glass factory and other industries. From the previous article, we learned that the sand washing machine is mainly divided into the wheel bucket, spiral, roller and vibrating sand washing machine. Then how to choose sand washing machine? How much is the price of the sand washing machine?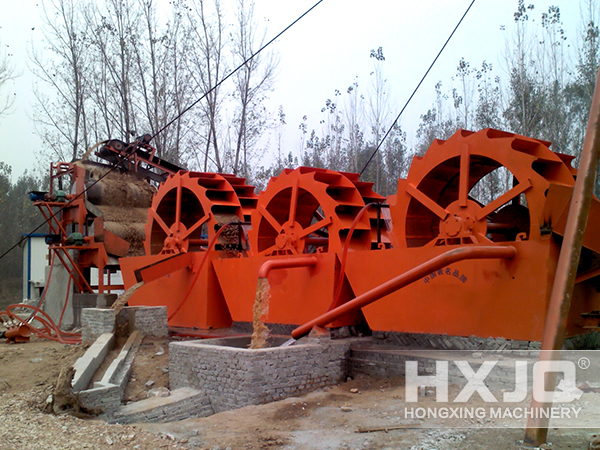 Selection of Sand Washing Machine
The sands to be washed have various types, which are mainly divided into river sand, yellow sand, hill sand, quartz sand and other sand. The quality of sand depends on two factors, one is the mud content of the raw sand, and the other is whether the choice of sand washing equipment is appropriate or not.
Therefore, it's very important to choose the proper sand washing machine in the production process. Our technical staff will make an analysis on your sand and design a suitable sand washing equipment combing with your actual production conditions.
What's the Price of Sand Washing Machine?
There are various types and models of sand washing machines on the market. Sand plants with different scale will choose different models of equipment. In addition, Hongxing Machine also provides customers with tailor-made equipment services, the price of sand washing machine will vary depending on the models and capacities. Generally speaking, price of small models of equipment is around 70,000 RMB to 80,000 RMB; price of medium type is about 120,000 RMB to 130,000 RMB, and price of large types is around 170,000 RMB to 180,000 RMB. For detailed price and information, please send email to enquiy@hxjq.com or contact our online customer services.
Get Latest Price
If you need the latest price list, please leave us a message here, thank you! We guarantee that your information will not be divulged to third parties and reply to you within 24 hours.Tell us your needs, there will be more favorable prices!