Popularity of Graphite Grinding Mill
As the irreplaceable and nonrenewable mineral resource, the graphite has been the popular raw material in the mining market. In general, most customers use graphite grinding mill to make a fine processing and improve the fineness of the graphite powder. Using the high-pressure grinding mill and raymond mill, factories can produce graphite powder with a variety of fineness to meet the varying needs of customers.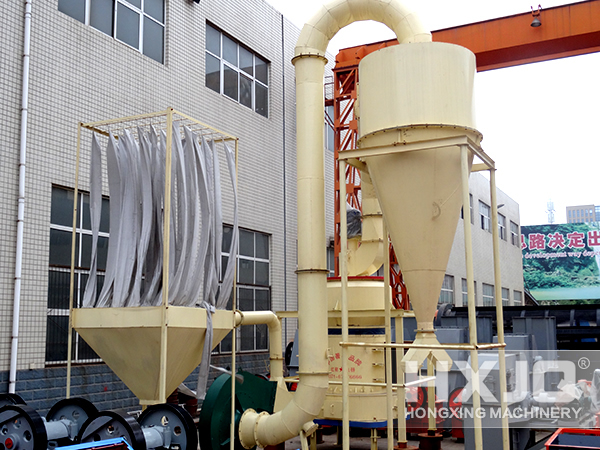 Graphite grinding equipment is mainly composed of grinding mill, reducer, analysis machine, pipeline device, blower, dust collector, jaw crusher, vibrating feeder and electronic control system.
Superior Strengths of Graphite Grinding Mill
1. Unique design. The pressure device in the grinding chamber improves the production capacity by 10%-30% at the same power. The rolling pressure of the grinding equipment has the 800-1500kgf improvement, which is conductive to the finished fineness of 1000 meshes.
2. Graphite grinding mill has a strong material applicability. Various materials with hardness less than 9.3 are all available.
3. Dust removal effect fully meets the national standards.
4. Grinding roller device adopts high-quality and efficient processing technology. Overlapping multi-level seal ensures a good sealing effect.
5. The replacement cycle of grinding roller and grinding ring is long, freeing from the concern of frequent change of the components.
Hongxing Machinery designs production line for you freely and provides whole set of graphite beneficiation equipment. Email: sales@hxjq.com