High Hardness Material Crusher------Cone Crusher
Cone crusher is the ideal crushing equipment for materials with high hardness, such as basalt, granite, diabase and limestone. The cone crusher is developed mainly for ore and rock with high and medium hardness.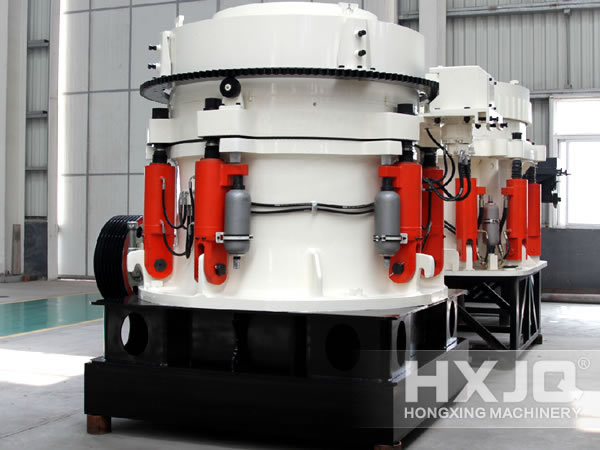 With the novel design principle and new crushing technology, cone crusher can satisfy crushing demand of different specifications and meet the new craft requirements of crushing and grinding. Without the limit of material humidity, cone crusher enjoys strengths of large crushing ratio, uniform product size and low unit power consumption. The application of cone crusher in some large-scale project shows its good using prospect in the field of mineral process. What's more, the large handling capacity of material crushing operation ensures its high production capacity. The unique design largely reduces the repair and maintenance costs, improving the economic benefits of the customers.
In the stone production line whose raw materials are basalt, granite, diabase and limestone, there is high worn frequency of its Jaw plate, plate hammer and counterattack plate. Therefore, you'd better to choose lamination principle in the main crushing task to reduce the wear. Crushing equipment whose main working principle is lamination is the two-stage jaw crusher and the cone crusher. So cone crusher is your best choice in the crushing of high hardness material. Welcome to choose Hongxing Machinery!