Indian Customer Visits Hongxing Machinery
At the beginning of the year, there are Indian customers visiting Raymond mill workshop with the lead of our sales manager. Customers that are from Indian machinery work wanted to purchase a number of grinding equipment. After a lot of inspection and comprehensive consideration, Indian customer finally chose Hongxing Machinery that owns strong comprehensive strength and high equipment quality.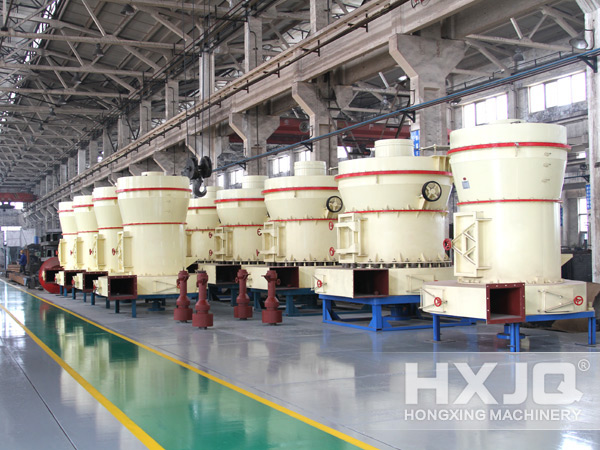 With full sincerity, our sale manager led customers to visit 100,000 square meters magnificent production workshop, including the large scale production workshop of crushing equipment, sand making machine, beneficiation equipment and building materials equipment. The visit of research office and workshop shows strong scientific research strength and rigorous scientific research attitude of Hongxing Machinery. Indian customers made high praise to our rigorous attitude towards every part of every machine. Indian customers said that they were preparing to expand the production scale and they believed that there will be more opportunities for cooperation. The strong scientific research strength and rigorous work attitude won consistent heart of our India customers.
After the visit and site observation for 3 days, Indian customers pushed their worry down completely and finally identified to sign 10 raymond mills purchase contract. After comprehensive assessment and field visits for nearly 2 months, Indian customers talked about the long-term cooperation strategic concept.
Indian customers said: "the attitude of one employee reflects the action style and corporate culture of a company. The enthusiasm and optimism with high degree of employees leave a deep impression on me. I believe that Hongxing Machinery will make a better development in the future."