Development Process of Mining Machinery Industry
As the saying goes, no gold is pure and no one is perfect. Every industry both has its pros and cons; mining machinery industry is like that. Now we will analyze its advantages and disadvantages in the development process from the following aspects.
As the pillar industry of national economy, mining machinery manufacturing industry is the foundation of one country to establish an independent industrial system and has great impact on the national development. With the strong investment strength of high-speed railway, highway, nuclear power construction, affordable housing construction and water conservancy investment, market demand of mining machinery is larger.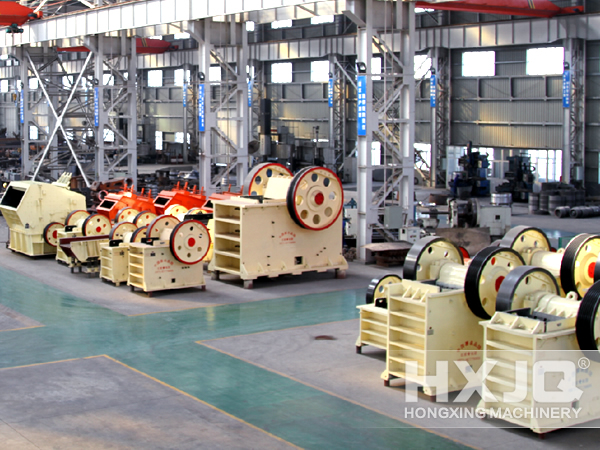 Based on the importance of mining machinery industry, it is the necessary thing to analyze the existing problems and some worthy promotion result in the mining machinery industry development process.
Looking at nowadays mining machinery market development, its problems are the following aspects.
1. In pursuit of economic efficiency and achieving rapid development, parts of the enterprises make escalating sales means or excessive marketing overdraft, seriously disrupting the general market order.
2. Only blindly relying on counterfeiting and reproduction , some enterprises do not pay attention to the introduction of advanced technology and couldn't form their own brand and strength. Only forming its own brand and patented technology, enterprises can occupies a favorable place in the machinery mining equipment industry at home and abroad.
3. At the beginning of mining equipment design, most manufacturers did not take the disposal of scrap, costs, environmental protection, fuel recovery and other issues into account.
Although there are many problems in the mining industry development, we could not deny it completely. There are still many companies lit up our eyes, such as Hongxing Machinery. A series of new type mining equipment of Hongxing Machinery such as jaw crusher, ball mill, impact crusher and tailing recycling machine has been the new favorite equipment of mining market. Hongxing machinery continuously improves its brand advantage and capability of independent innovation, injecting better fresh blood for the mining industry.