Working Processing of Active Lime Production Line:
The qualified lime is stored in the stock bin and elevated to top stock bin of preheater by elevator. The silo at the top of the preheater has the upper and lower 2 level meter for controlling feeding quantity and distribution limestone via feeding tube.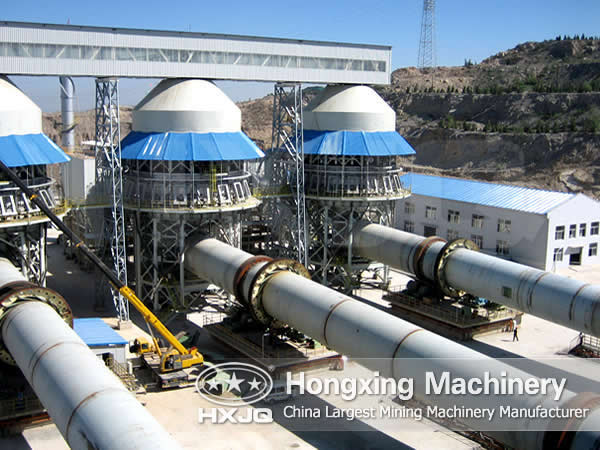 Limestone can be heated to around 900 °C through exhaust gas of 1150 °C in the preheater, with decomposition rate of 30%, and limestone is sintering into CaO and CO2 in rotary kiln. The processed limestone enters into the cooler, be cooled to 100 °C by cold air and discharged out. Heat exchange is about 600 °C. Exhaust gas mixed with cold air will be collected by bag type dust collector, and then enters into the chimney by the exhaust fan.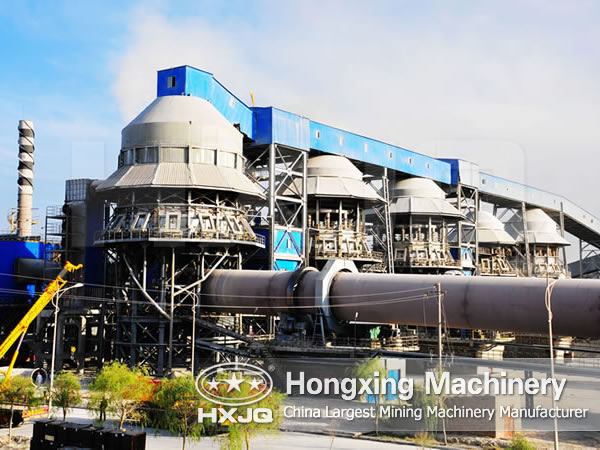 The lime discharged out of the cooler will be transferred into the lime product warehouse by vibration feeding machine, chain bucket conveyor, bucket elevator and belt conveyor. Customers can decide whether to choose the screening process according to the actual production requirements.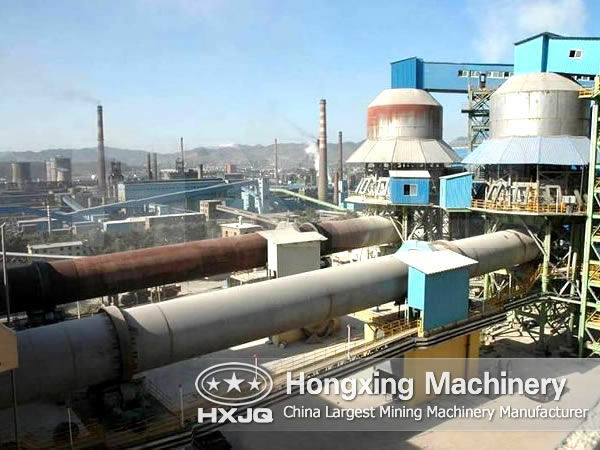 Characteristics:
1. Less investment, fast effect.
2. Short construction period, low energy consumption.
3. Low cost, high product activity, which can meet the environmental protection emission standard.
4. High efficiency, less pollution, rational use of resource.
5. Simple equipment, easy design of the production line.