Features:
1. Advanced structure, low loss vertical pre heater can effectively improve the preheating effect. The preheated limestone kiln decomposition rate can reach 20-25%, which can directly use the 10-15mm fine grained limestone.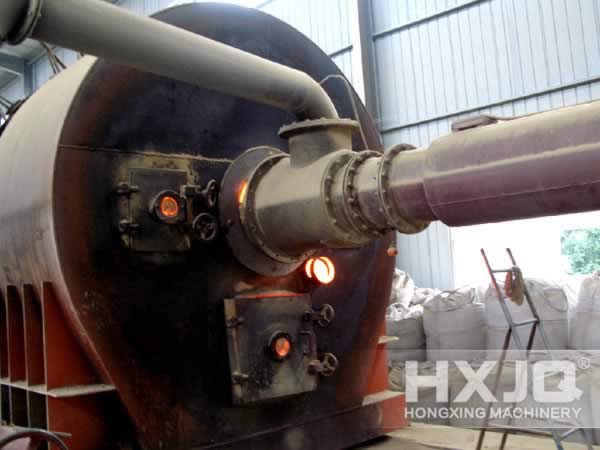 2. Reliable combined scale sealing of rotary kiln ends. The air leakage coefficient is less than 10%. It uses the composite refractory materials to reduce radiation loss.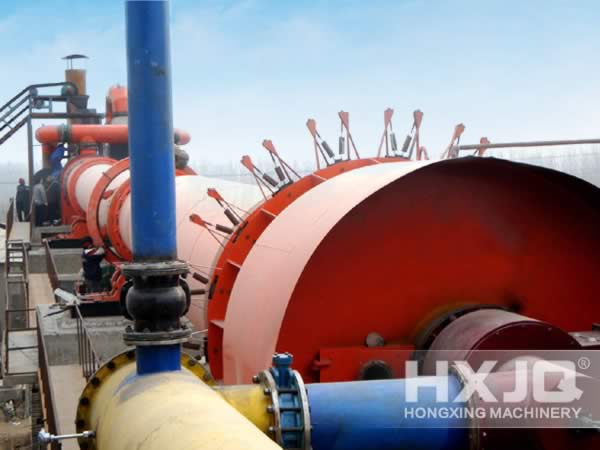 3. The filling type circular or square vertical cooler, the cooler lime temperature is 800C+ ambient temperature, which is convenient for transportation and storage, which can preheat the air above 700 degrees, so as to reduce the moving parts and special materials.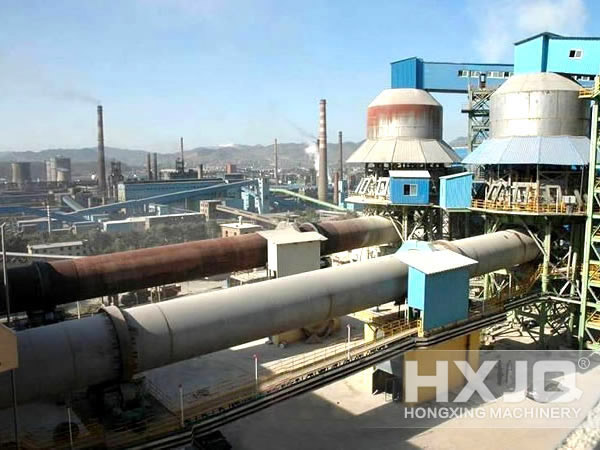 Working Principle:
The qualified limestone stores in silos and be shipped through the pre-heater by the elevator into the silos which is on the top of the pre-heater. The pre-heater on the top of silos is consisted of top and bottom level meter controllers which control the feeding capacity. Then through the feed tube the limestone is distributed to the indoor compartment of the pre-heater. The limestone in the pre-heater is heated to around 900 ° C by the kiln flue gas of 1150 ° C. At this time, about 30% of the limestone has been decomposition. Then the limestone is put into the rotary kiln by the hydraulic stem. In the rotary kiln the limestone sinters and decomposes into CaO and CO2. Then the decomposed limestone goes into the cooler and is cooled to about 100 ° C by the cold air and then is discharged. The 600 ° C hot air after heat exchange goes into the kiln and combusts with gas. The Exhaust gas blended with the cold wind go to the bag filter through the suction fan and then through the exhaust fan into the chimney. The limestone out of the cooler enters into the lime storehouse through the vibrating feeder, chain bucket conveyor, bucket elevator and belt conveyor. Whether to carry out screening and other procedures depends on customer requirements.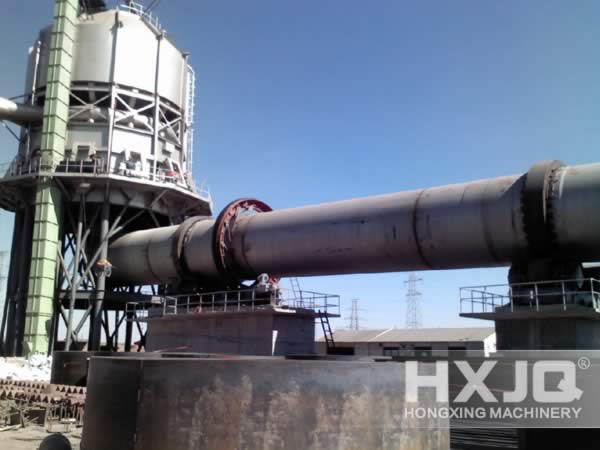 Hongxing Machinery is a professional active lime rotary kiln manufacturer in China, which can produce large lime kiln and mini lime kiln. If you are interested, please contact our online customer service or leave us a message. We are looking for forward to your enquiry!
Active Lime Rotary Kiln Technical Data
Design
capacity
(t/d)
150
200
250
300
350
400
500
600
750
800
1000
Product
Active
lime
Calcined
dolomite
Active
lime
Calcined
dolomite
Active
lime
Calcined
dolomite
Active
lime
Calcined
dolomite
Active
lime
Calcined
dolomite
Active
lime
Calcined
dolomite
Active
lime
Calcined
dolomite
Active
lime
Calcined
dolomite

Active
lime
Calcined
dolomite

Active
lime
Calcined
dolomite
Active
lime
Calcined
dolomite
Preheater
round
vertical
pre-
heater
or
polygonal
vertical
pre-
heater
round
vertical
pre-
heater
or
polygonal
vertical
pre-
heater
round
vertical
pre-
heater
or
polygonal
vertical
pre-
heater
round
vertical
pre-
heater
or
polygonal
vertical
pre-
heater
round
vertical
pre-
heater
or
polygonal
vertical
pre-heater
round
vertical
pre-
heater
or
polygonal
vertical
pre-
heater
round
vertical
pre-
heater
or
polygonal
vertical
pre-
heater
round
vertical
pre-
heater
or
polygonal
vertical
pre-
heater
Vertical
Polygon
preheater
Vertical
Polygon
preheater
Vertical
Polygon
preheater
Rotary
kiln
Specification
(m)
Φ2.5
× 40
Φ2.8
× 42
Φ3
× 46
Φ3.2
× 50
Φ3.5
× 54
Φ3.6
× 56
Φ3.8
× 58
Φ4×60
Φ4.2×50
Φ4.3
× 58
Φ4.3
× 64
Φ4.8
× 68
Effective
volume
(m³)
142
190
235
292
390
430
505
575/548
670
738
1005
Burning
temperature
(°C)
1350/
1250
1350/
1250
1350/
1250
1350/
1250
1350
1350
1350
1350
1350
1350
1350
Cooler
Vertical
Square
Cooler
Vertical
Square
Cooler
Vertical
Square
Cooler
Vertical
Square
Cooler
Vertical
Square
Cooler
Vertical
Square
Cooler
Vertical
Square
Cooler
Vertical
Square
Cooler
Vertical
Square
Cooler
Vertical
Square
Cooler
Vertical
Square
Cooler
Fuel
Coal gas
Coal powder
Coal gas
Coal powder
Coal gas
Coal powder
Coal gas
Coal powder
Coal gas
Coal powder
Coal gas
Coal powder
Coal gas
Coal powder
Coal gas
Coal powder
Coal gas
Coal powder
Coal gas
Coal powder
Coal gas
Coal powder
Heat rate
(

KJ/KgC3O

)
5300/
5000
5300/
5000
5300/
5000
5300/
5000
5225
5225
5100
5100
4810
4810
4810