100Mesh to 800Mesh Potassium Feldspar Plant
Potash feldspar is good industrial material, and its market is very hot. The entire potassium feldspar plant is composed of stone crusher, belt conveyor, vibrating feeder, vibrating screen, grinding mill, etc.
The process of potash feldspar is as follows:
1. Potassium feldspar ore is crushed into 1-3 centimeters of material by jaw crusher and hoisted to storage hopper by bucket elevator;
2. The vibrating feeder feeds the crushed materials to the grinding mill quantitatively.
3. After multi-layer grinding in the mainframe cavity, the ground powders are fell to the chassis due to gravity and blown to the mainframe of the classifier to be screened by the airflow of the blower;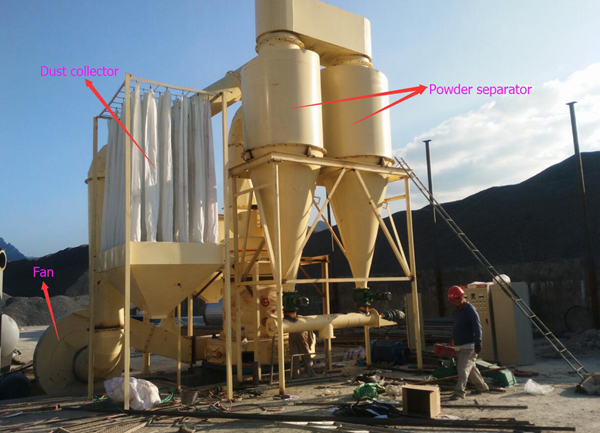 4. Powder with unqualified fineness still fall into the mainframe to regrind; The fineness conforms to the specification will flow into the pulse dust collector;
5. After collected by dust collector, the qualified powder is discharged through discharging valve.
For different areas, there are different requirements on the fineness of the potash feldspar powder, such as 100 mesh, 200 mesh, 600 mesh, 800 mesh, etc.
According to different discharging size of materials,Hongxing Machinery has different equipment with various models for customers to refer to. For discharging size of 80mesh to 400mesh, Raymond mill is the ideal equipment. Output is ranging from several tons to dozens of tons per hour, with different model specifications.
If you are interested in our potassium feldspar plant, please click online chat for detailed consultation.
Get Latest Price
If you need the latest price list, please leave us a message here, thank you! We guarantee that your information will not be divulged to third parties and reply to you within 24 hours.Tell us your needs, there will be more favorable prices!