Brick Crusher Manufacturer
Brief Introduction of Brick Crusher
Brick that is mainly used in the construction field is the most common material in our daily life. With the rapid development of the construction industry, the overall demand of bricks will be greatly expanded.
Brick crusher is the professional crushing equipment for the brick production and process. There are lots of brick crusher manufactures in the mining market. Now I introduce 3 popular brick crusher manufacturers for you.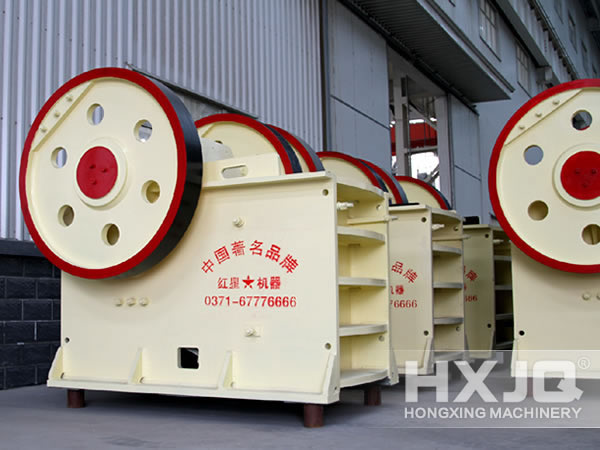 3 Popular Brick Crusher Manufacturers
1. Hongxing Machinery
Hongxing Machinery that is the famous mining manufacture has been strongly favored by customers and industry insiders. With more than 30 years brick crusher production experience, Hongxing Machinery has created large economic benefits for its customers by its equipment with high quality and long service life.
2. Zhongde Machinery
Zhongde Machinery is the brick crusher manufacturer with the largest development potential. Zhongde Machinery owns the perfect service system combining the before sale service, sale service and after sale service. Zhongde Machinery provides customers the prophase plan, process flow design and manufacture equipment according to your special demand. Our technicians guide the installation and adjustment freely. The comprehensive service frees our customers from concerns in the rear.
3. Fote Machinery
The most attractive point of Fote Machinery is the price. Compared with other manufacturer, Fote Machinery sets the lowest and most affordable price, largely improving the sale amount. Fote Machinery is your best choice to buy equipment with the lowest price and highest quality.
Brick Crusher Manufacturer------ Hongxing Machinery
You can choose different brick crusher manufacturer according to your specific needs. Now I introduce Hongxing Machinery to you for the following reasons.
1. Strong Production Power
Established in 1986, Hongxing machinery has experienced more than 30-year history. With independent laboratories, research and development institutions, management departments, the hardware facilities of Hongxing machinery is perfect, which guarantees the ability of providing high-quality ball mill.
2. Superior Quality
Its large production capacity guarantees its high production efficiency. In this way, its production capacity can achieve the highest satisfaction of users. With the reasonable design and complete layout, especially the strict selection of parts, the equipment can maximize its unique advantages.
Welcome to consult. Consulting email: sales@hxjq.com