Benefits Brought by Mobile Crusher
Mobile crushing station is mainly used in the mining industry and construction waste disposal industry. In the context of demolition and construction, mobile crushing station is playing an increasingly important role in the construction sector. Through the resource disposal of the mobile crusher, more than 95% construction wastes can be reused and become the raw materials that continue to apply in the construction project. Therefore, what are benefits brought by mobile crushing station?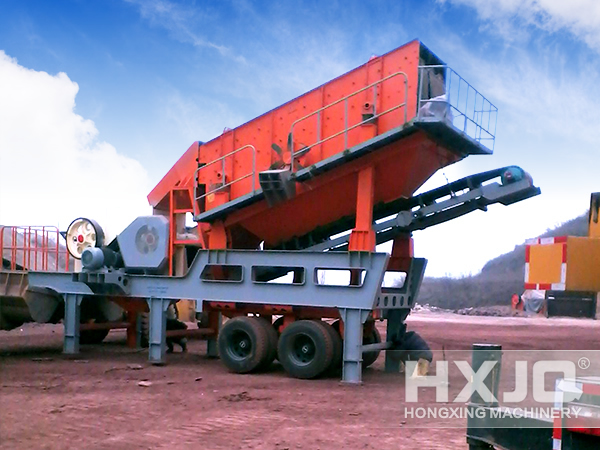 Firstly, it is the economic benefits. Construction waste disposal production line composed by mobile crushing station can produce finished aggregate that is the replacement of the sand and stone. The finished aggregate has large sale market and is particularly suitable for the production of new environmentally friendly brick.
Secondly, it is the environmental benefits. According to the most traditional way of garbage disposal, the construction wastes will be accumulated and buried, which will occupied arable land and polluted the environment. Therefore, in all respects, turning the construction waste to renewable resources not only saves our environment but also adds more sustainable resources for the social development.
Thirdly, it is the social benefit. Construction wastes disposed by mobile crushing station can be generated recycled aggregate, recycled concrete and filler that will save the application of raw materials in building materials and relieve the raw materials supply shortage.
Hongxing Machinery has mobile crushing station for sale. Welcome to consult us.