How to Reduce the Loss of Cone Crusher in Using Process?
Cone crusher is a large crushing equipment based on the principle of lamination crushing and the concept of many crushing and less grinding, which is widely used in metallurgical industry, building materials, road material processing, chemical and nonmetal mineral processing, etc. In the production process, it contacts with materials of different physical properties, such as marble, quartz, coal, kaolin, limestone, copper ore, etc. Different material hardness, water content and other factors seriously affect the operation and use of equipment. Improper operation and use will cause excessive loss, reduce the life and cause huge losses for the enterprise. So how to correctly use cone crusher and reduce loss is the concern of everyone.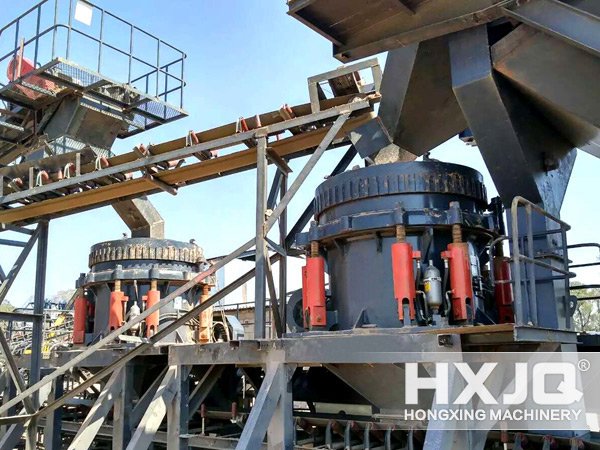 The correct use of cone crusher can also reduce the loss. So it's a must to operate the machine in strict accordance with the operation guide. After starting the oil pump motor, we need to check the working condition of the lubrication system. When maintaining the cone crusher, we should specially check the wear situation of the contact of crusher spindle and cone sleeve and change according to the operation requirements.
Before starting the equipment, you need to check the cone crusher, such as whether the crushing cavity is clean, the belt tension is appropriate, the screws are fastened and so on. The inspection of lubrication system is also very important, which requires special attention. Regular lubrication and replacement of damaged parts can prevent the machine from causing secondary damage or producing low-quality products. Its consumption components are liners. We should regularly inspect and change the liners, thus remaining them in an efficient production process. While increasing production efficiency, it also reduces the loss of cone crusher.
Get Latest Price
If you need the latest price list, please leave us a message here, thank you! We guarantee that your information will not be divulged to third parties and reply to you within 24 hours.Tell us your needs, there will be more favorable prices!