Unique Characteristics of Hongxing Hammer Crusher
Hammer Crusher is one of the key equipment in the field of ore crushing, which plays an important role in improving the recovery rate of ore. Judging from the market in recent years, small hammer crusher is more favored by consumers.
Hongxing small hammer crusher has relatively small volume. On the one hand, it saves a lot of land area and reduces infrastructure investment costs; on the other hand, it has less energy consumption compared to the large-scale hammer crushing equipment, which can save nearly 50,000 RMB of production costs each year.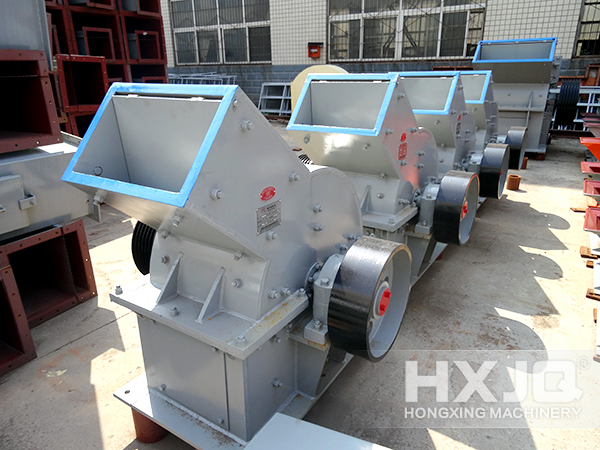 In addition, small hammer crusher is very consistent with the production requirements of industrial field.
1. Super Long service life
Small hammer crusher uses international top processing process. All parts are very complete, such as hammerhead, liner and other vulnerable parts, which are casted by Germany's latest wear-resistant technology. Its toughness is 2 or 3 times of the traditional hammer crusher. The service life has been extended 7-10 years.
2. Super Crushing Ability
The design of the whole machine structure is more compact, which is easier to operate and maintain. The crushing ratio of ore is very big, the crushing efficiency and yield are relatively high,. Its crushing ability is stronger.
3. Super Good Crushing Effect
Small hammer crusher realizes crushing process relying on the mutual impact of the hammer and the ore. Its finished products are uniform and cubic, which are more in line with the production requirements of processing plants and high-quality aggregate requirements of highways, railways, construction and other fields.
4. Super Adaptability
Small hammer crusher has wide range of use and moves flexibly, which can operate efficiently and safely in any environment, thus saving human, material and financial resources. It has less dust and low noise in operating process, which is the ideal choice of factories.
At the same time, Hongxing Machinery provides installation, debugging, training and maintenance services as well.
Get Latest Price
If you need the latest price list, please leave us a message here, thank you! We guarantee that your information will not be divulged to third parties and reply to you within 24 hours.Tell us your needs, there will be more favorable prices!