Introduction:
Spiral chute is suitable for sorting 0.3--0.02 mm size fine iron ore, chromite, ilmenite, zircon, pyrite, rutile, monazite, phosphorus ore, tungsten ore, tin ore, niobium tantalum ore and other non-ferrous metals, rare metals and non-metallic minerals with proportion differences.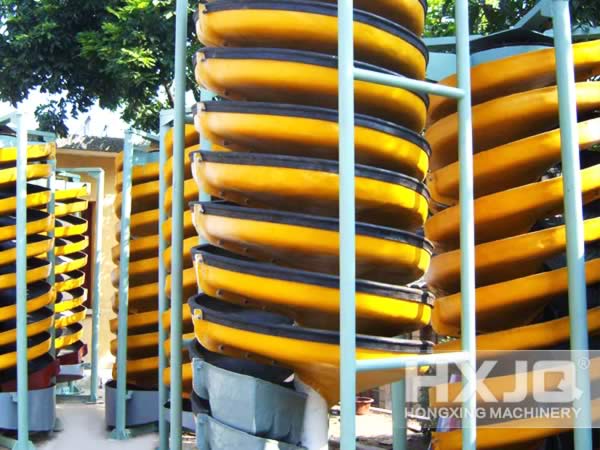 Spiral chute has advantages of stable beneficiation process, easy control, large change scope of the feed concentration, high enrichment ratio, high recovery rate, small occupied area, less water consumption, simple structure, convenient operation, etc.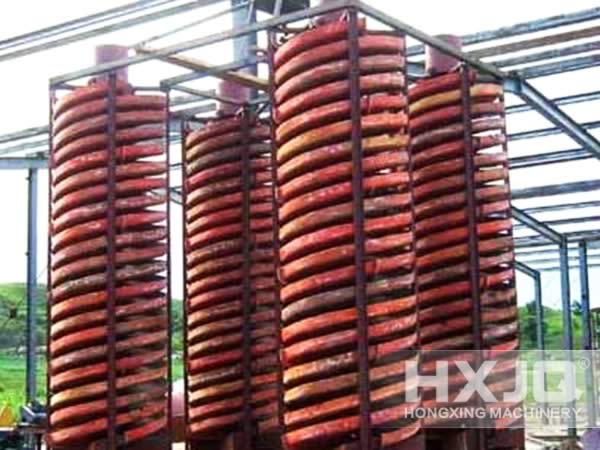 Features:
1. Reasonable structure, simple installation, small occupied area.
2. Simple operation, stable operation, clear separation.
3. Large processing capacity, high efficiency, high enrichment ratio, high recovery rate, reliable operation.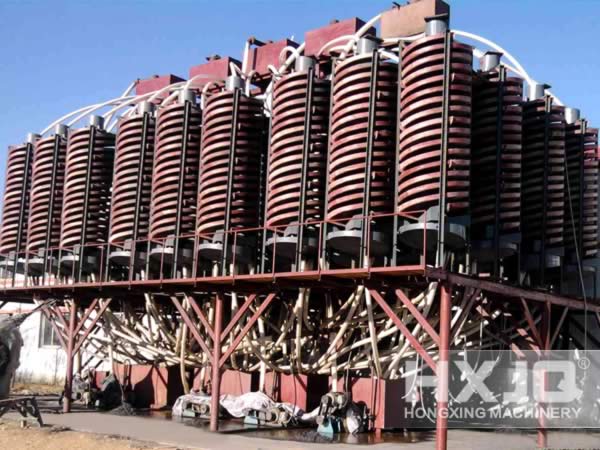 4. Moisture proof, rust proof, corrosion resistance.
5. Strong undulation adaptability to ore quantity, concentration, particle size and grade, no noise.
Spiral Chute Technical Data
Model
Processing
capacity
(t/h)
DL2000
15-40
DL1500
8-16
LL1200
4-6
LL900
2-3