Working Principle:
Feeding device sends raw coals into drying oven; drying oven is equipped with special lifting plate to scatter coal and make coal get strong heat exchange so that raw coal is dried; dry raw coal is sent into grinding storehouse via double-compartment plate. Grinding storehouse is equipped with grinding balls so that raw coal can be crushed and ground into coal powder in this compartment, while, a dedicated induced draft fan carries over pulverized coal together with gas through discharging device, and coarse particles return back grinding storehouse for re-grinding.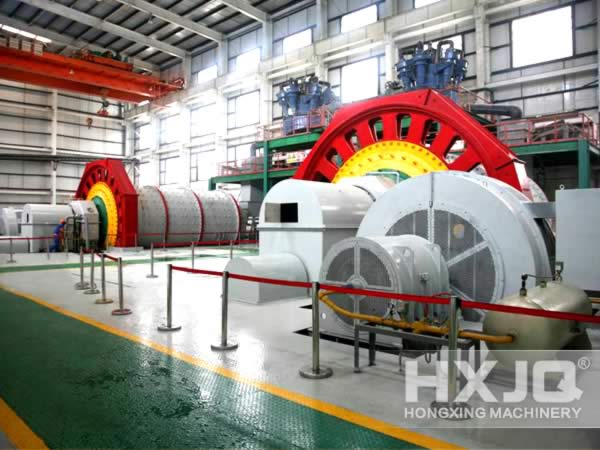 The air-swept coal mill produced by Hongxing Machinery has reasonable structure, high grinding efficiency, strong adaptation to raw materials, which is the ideal equipment for pulverized coal preparation.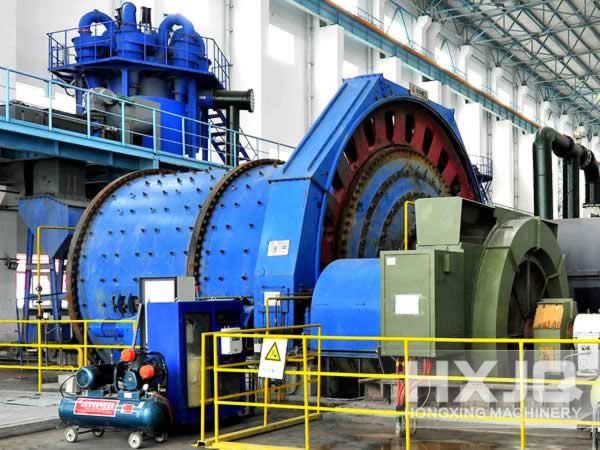 Features:
1. Reliable operation, continuous operation, high production capacity.
2. Few transmission parts, low maintenance cost.
3. The grinding body is short and thick and the length diameter is generally less than 2.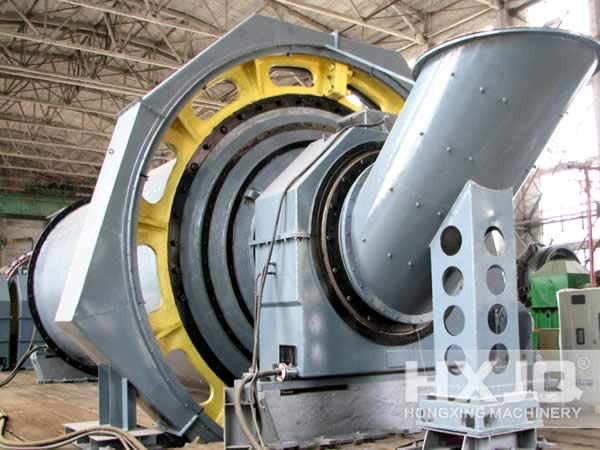 4. Big feeding hollow shaft diameter, the ventilation area between the drying bin and grinding chamber is large; the mill tail has no discharge grate, so it has small ventilation resistance.
Coal Mill Technical Data
Spec. (m)Item
Φ1.7×2.5
Φ2.2×4.4
Φ2.4×4.75
Φ2.4×4.5+2
Φ2.6×5.25+2.25
Φ2.8×5+3
Φ3.0×6.5+2.5
Φ3.2×6.75+2
Φ3.4×6+3
Φ3.8×7+2.5
Speed(r/min)
24.5
22.4
20.4
20.4
19.7
18.3
18.3
16.9
17.5
16.4
Capacity(t/h)
3-5
8-9
12-14
11-12
13-14
16-17
19-20
25-30
28-30
38-40
Feeding Size(mm)
<25
<25
<25
<25
<25
<25
<25
<25
<25
<25
Grinding Media Loading(t)
7.5
20
22
22.5
28
32
43
50
55
80
Main Reducer
ZD40
ZD60
ZD60
ZD60
ZD70
MBY450
ZD70
MBY500
ZD80
MBY560
JDX560
JDX710
MBY800
Main Motor(kw)
95
250
280
315
400
500
630
710
800
1250
Weight(t)
29
46
54
76
98
107
124
148
162
215