Dry Process Cement Rotary Kiln

Feeding Granularity: Φ2.5×40m-Φ6.0×95m
Production Capacity: 180-10000t/d
Application Range: Calcining cement clinker
If you are interested in our products, Click Here for the Latest Discount
Dry Process Cement Rotary Kiln Features:
Dry raw powder is directly put into the kiln for calcination, the water content is generally only 1%~2%, which saves a large amount of heat required for drying raw materials. Now the dry production can completely prepare the uniform raw material, the new type of pre decomposition kiln has the raw material powder preheating and decomposition of carbonates are moved to the outside kiln in the suspended state with high thermal efficiency, which can reduce the load of rotary kiln. The heat efficiency of rotary kiln is improved from the 30% to more than 60%, and it also expands the production capacity of the kiln.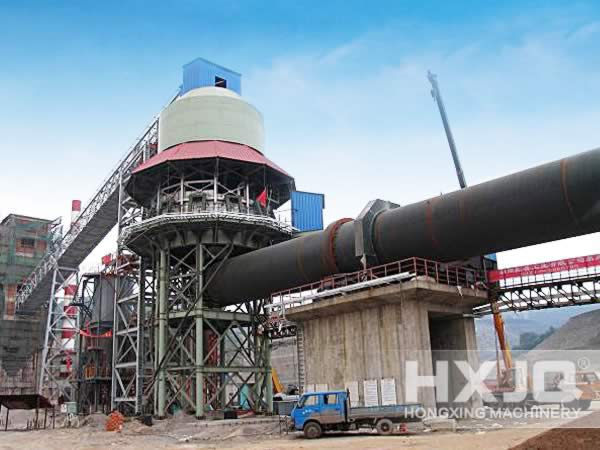 The main advantages of dry process cement rotary kiln include strong adaptability to non homogeneous materials, stable calcining process, high product quality, reasonable strength grade, less ash during the calcination process of materials, less energy consumption.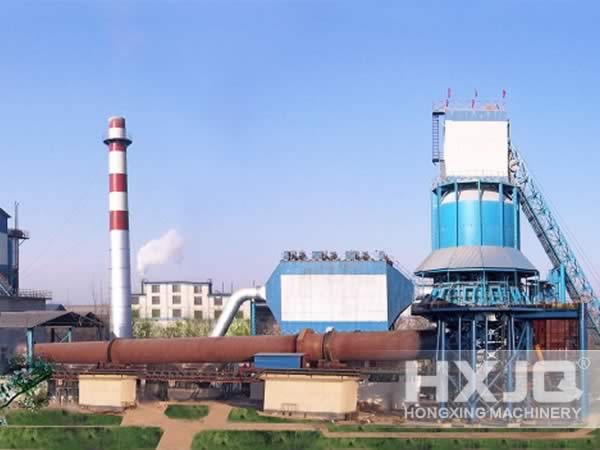 Dry process cement rotary kiln produced by our company has firm structure, stable operation, stable performance, convenient operation, high operating efficiency, stable thermal regulation and high-quality finished products. When compared with the original similar equipment, the operating rate has been increased by 10%, the yield is increased by 5%-10% and the heat consumption is reduced by 15%.
Dry Process Cement Rotary Kiln Technical Data
Product specifications(m)
Kiln dimensions
Capacity(t/d)
Rotation speed(r/min)
Motor power(kw)
Total weight(t)
Note
Diameter(m)
Length(m)
Obliquity(%)
Φ2.5×40
2.5
40
3.5
180
0.44-2.44
55
149.61
Kiln with shaft cyclone preheater
Φ2.5×50
2.5
50
3
200
0.62-1.86
55
187.37
----
Φ2.5×54
2.5
54
3.5
204
0.48-1.45
55
196.29
----
Φ2.7×42
2.7
42
3.5
320
0.10-1.52
55
198.5
----
Φ2.8×44
2.8
44
3.5
400
0.437-2.18
55
201.58
Outside disassemble kiln
Φ3.0×45
3
45
3.5
500
0.5-2.47
75
210.94
---- 
Φ3.0×48
3
48
3.5
700
0.6-3.48
100
237
Outside disassemble kiln
Φ3.0×60
3
60
3.5
300
0.3-2
100
310
Alumyte-alumina forge kiln
Φ3.2×50
3.2
50
4
1000
0.6-3
125
278
Outside disassemble kiln
Φ3.3×52
3.3
52
3.5
1300
0.266-2.66
125
283
Kiln with preheater precalcine
Φ3.5×54
3.5
54
3.5
1500
0.55-3.4
220
363
Kiln with preheater precalcine
Φ3.6×70
3.6
70
3.5
1800
0.25-1.25
125
419
Generating kiln for using ofterheat
Φ4.0×56
4
56
4
2300
0.41-4.07
315
456
Kiln with preheater precalcine
Φ4.0×60
4
60
3.5
2500
0.396-3.96
315
510
Kiln with preheater precalcine
Φ4.2×60
4.2
60
4
2750
0.4-3.98
375
633
Kiln with preheater precalcine
Φ4.3×60
4.3
60
3.5
3200
0.396-3.96
375
583
Kiln with preheater precalcine
Φ4.5×66
4.5
66
3.5
4000
0.41-4.1
560
710.4
Kiln with preheater precalcine
Φ4.7×74
4.7
74
4
4500
0.35-4
630
849
Kiln with preheater precalcine
Φ4.8×74
4.8
74
4
5000
0.396-3.96
630
899
Kiln with preheater precalcine
Φ5.0×74
5
74
4
6000
0.35-4
710
944
Kiln with preheater precalcine
Φ5.6×87
5.6
87
4
8000
Max4.23
800
1265
Kiln with preheater precalcine
Φ6.0×95
6
95
4
10000
Max5
950×2
1659
Kiln with preheater precalcine