Introduction:
Compound crusher can crush materials with not more than 140MPa compressive strength and not more than 15% humidity, which is applicable to the secondary or tertiary crushing in ore dressing industry, coal, building materials, chemical industry, refractory industry and other industries.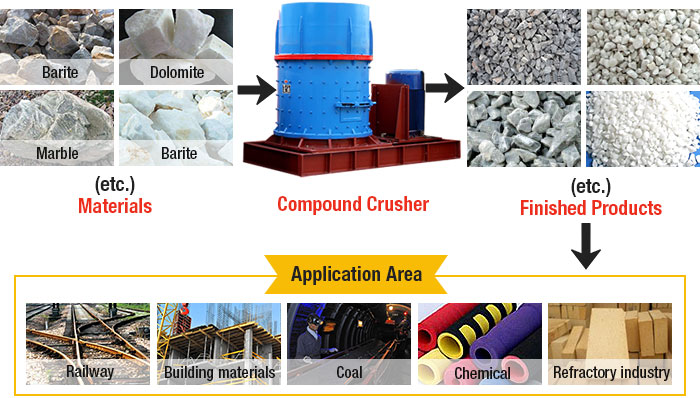 It has large production capacity, big crushing ratio, low energy consumption, good sealing performance, stable operation and convenient maintenance.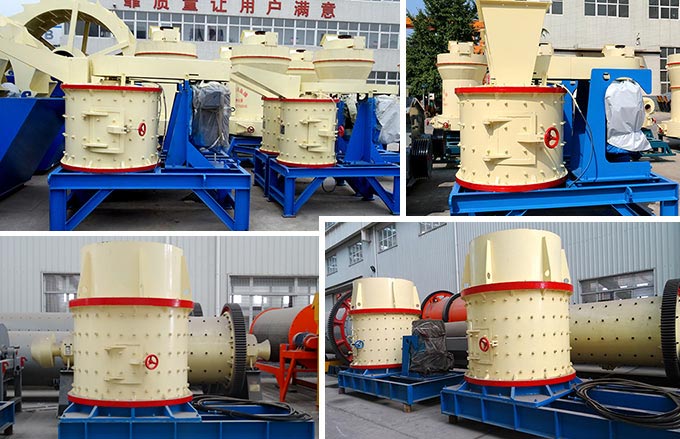 Working Principle:
Materials vertically fall into the impeller rotating with high speed from the top of the machine. Under the high-speed centrifugal force, materials will have high-speed collision and crushing with the other parts of materials that are distributed around the impeller. After mutual crushing, materials will mutually hit, rub and then be crushed in the space between impeller and enclosure and finally will be discharged from the bottom of the machine. The whole process will form a closed circulation and screen equipment will be used for controlling the required granularity of final products.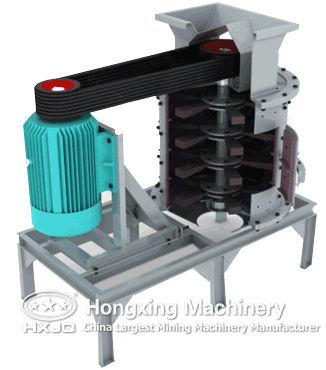 Features:
1. Big crushing ratio, high water content, which is the most ideal for processing the material with high moisture content.
2. Discharge particle size can be adjusted arbitrarily.
3. No screening strip arrangement. If the materials which cannot be crushed enter into the crushing body, they can be automatically discharged.
4. Simple and reasonable structure, low operation cost.
5. High production efficiency, unique structure.
6. Convenient maintenance, just open the door, wearing parts can be easily replaced.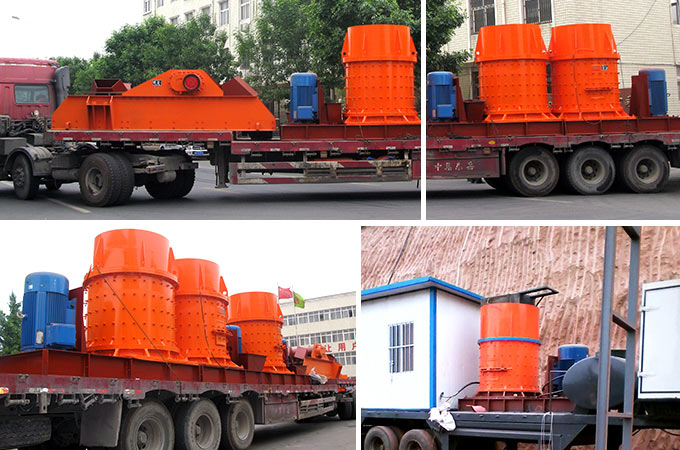 Hongxing Machinery has compound crusher for sale. With high performance, advanced technology and favorable price, Fote compound crusher has been fully approved by customers from home and abroad. We are sincerely looking forward to your inquiry!
Compound Crusher Technical Data
| | | |
| --- | --- | --- |
| Specification | Processing Capacity(t/h) | Motor Power(kw) |
| 800 | 5-15 | 4p 30kw |
| 1000 | 10-30 | 4p 55kw |
| 1250 | 20-60 | 6p 90kw |
| 1500 | 30-80 | 8p 110kw |
| 1750 | 40-100 | 8p 132kw |