Boron ore is a kind of non - metallic mineral with high utilization value and it plays a vital role in the development of modern industry. The grinded boron has a wide application scope. Therefore, what is effective boron grinding equipment? Now Hongxing Machinery offers you some answers.
1. Raymond Mill
As one of the most important boron grinding equipment, raymond mill is also the most widely used equipment with the highest efficiency on the current market.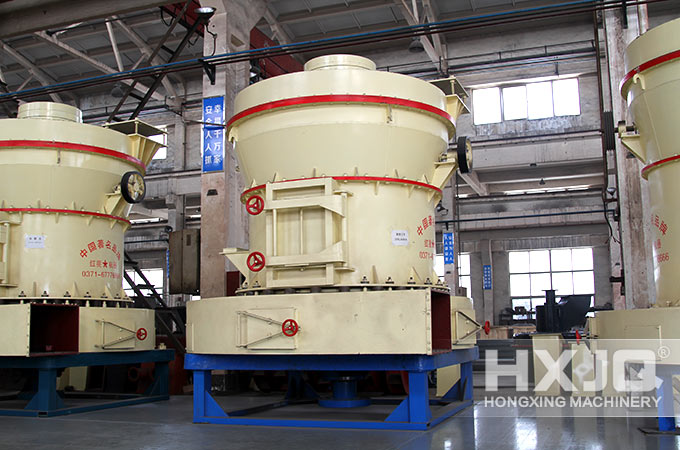 a. Vertical structure covers a small area and space. The strong complete set of equipment performance is conductive to the boron grinding operation that is from the boron bloke to the boron powder.
b. Compared with other grinding equipment, raymond mill has 99% screening passing efficiency. Its finished product can meet all requirements of customers.
c. It has advantages of good sealing performance, more reliable running operation and free operation failure.
d. Small energy consumption saves 50,000 RMB for boron ore processing plant.
2. High Strength Pulverizer
High strength pulverizer is a new kind of grinding equipment and it has the most models in the current market.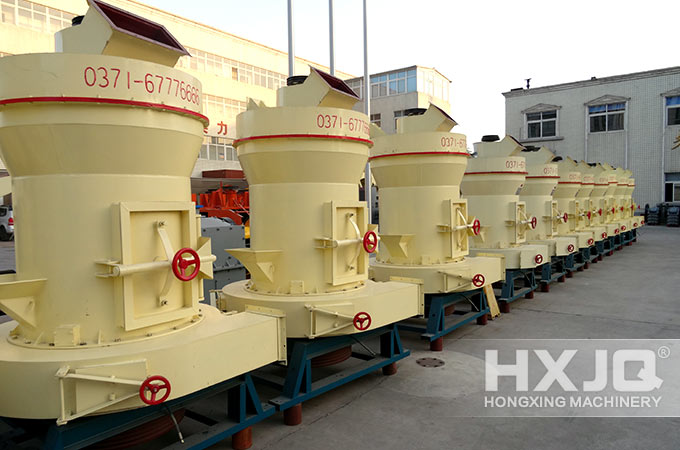 a. Large handling capacity and feeding inlet design improve the grinding efficiency and its output.
b. The important parts are made of the highest quality steel and the wear-resistant parts use special hard wear-resisting materials extending the service life of the equipment.
c. Advanced dust removal device keeps the construction site clean and improves the surrounding environment.
d. Special maintenance tools save labor time and reduce equipment downtime.
3. High-Pressure Micro Powder Mill
High pressure micro powder mill is a kind of fine powder grinding equipment. With the perfect grinding effect, it has the unsurpassable advntages.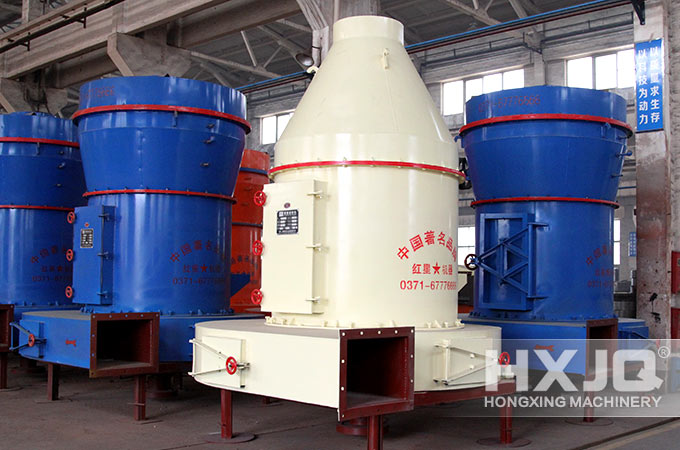 a. It has a high rolling pressure which is conductive to the 800kg-1200kg production capacity improvement.
b. It enjoys strengths of large feeding size, overlapping sealing and grinding device and long time grinding operations.
c. Small investment and fast return can effectively reduce the investment cost and enhance the overall economic efficiency of customers.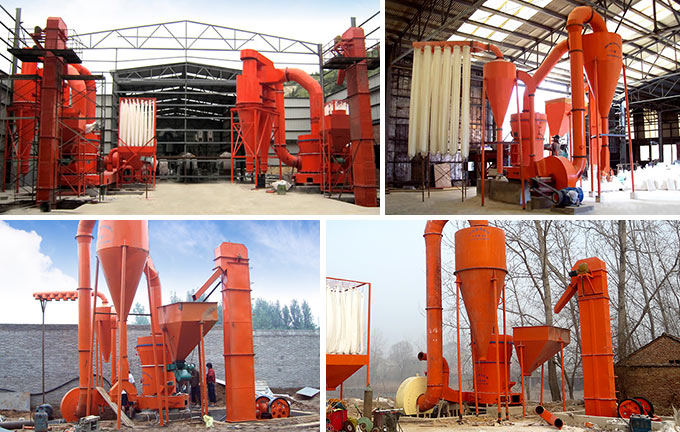 Hongxing Machinery has high quality boron grinding equipment for sale. Welcome to choose grinding equipment in Hongxing Machinery. We will provide you with equipment of the best quality and the most affordable price to ensure that your boron plant achieves the highest benefits.
Boron Grinding Mill Technical Data
| | | |
| --- | --- | --- |
| Model | 4525 | 4119 |
| Feeding Size(mm) | ≤30 | ≤25 |
| Output Size(mm) | 0.173-0.044 | 0.173-0.044 |
| Shift Output of Different Material Fineness(t) | 16-176 | 8-78 |
| Rotation Speed of Central Shaft(r/min) | 82 | 105 |
| Ring Diameter(mm) | 1770 | 1400 |
| Roller Diameter(mm) | 450 | 410 |
| Roller Height(mm) | 250 | 190 |
| Main Motor | Y315M-4-132 | Y280S-4-75 |
| Fan Motor | Y315M-4-132 | Y280S-4-75 |
| Analyzer Motor | YCT250-4A-18.5 | YCT200-4B-7.5 |