Introduction:
Sand production line is also named as sand making plant or sand crusher plant, which is composed of vibrating feeder, jaw crusher, sand making machine, sand washing machine, vibrating screen and belt conveyor. It has high degree of automation, low operation cost, high crushing efficiency, energy saving, high yield, less pollution and convenient repair. The finished product has uniform granularity, good grain shape and reasonable gradation, which can meet the national standards of construction sand.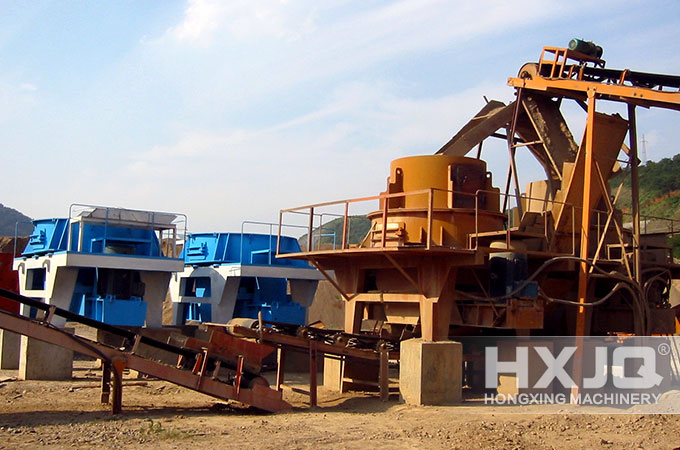 Sand Making Process: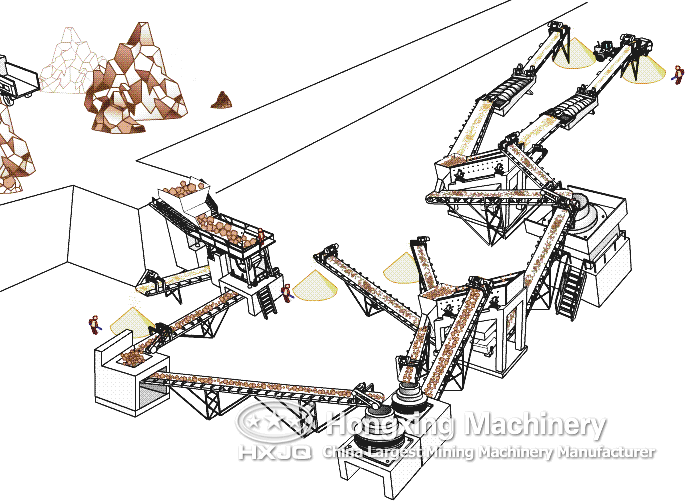 First of all, the stones are sent into jaw crusher for coarse crushing; second, the coarse materials are sent into fine crusher by belt conveyor for further breaking; then, the stones that meet requirement on feeding size of sand making machine are sent into sand maker, and the other stones are sent back to fine crusher for re-crushing; the part of stones sent into sand maker(optional) to be washed into finished sand, and the others are back to sand maker for re-crushing until they meet the particle size requirements.