Brief Introduction of Apatite Grinding Mill
In the apatite grinding process, apatite grinding mill is the common grinding equipment with the widest sales and highest cost performance. Based on the traditional raymond mill, the apatite grinding mill can effectively increase the apatite usage value in the industry. Hongxing Machinery is a professional apatite grinding mill manufacturer. With superior equipment quality and affordable price, Hongxing Machinery is your best choice to reduce production costs and increase economic benefits.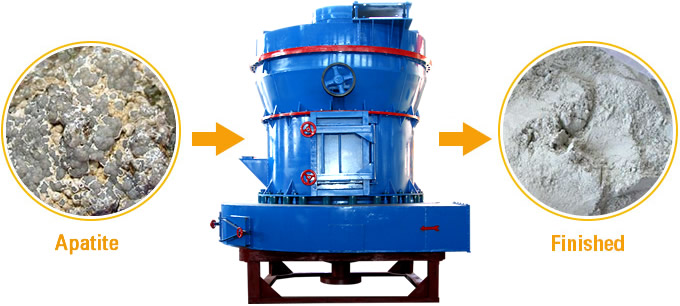 Performance Feature of Apatite Grinding Mill
1. High sieve passing rate: With a 99% sieve passing rate, the finished product has superior quality and confirms to the material requirement of industry field.
2. Low running costs: With the advanced grinding craft, low energy waste and small labor and material resources investment, this kind of grinding mill can save 100000-130000 RMB investment costs per year.
3. Free pollution: With the advanced sealing element, unique dust control and sound arrester, raymond mill achieves no-dust and no-noise grinding work, which effectively improves the working site environment and reaches the ideal production situation of low-carbon, environmental protection and non pollution.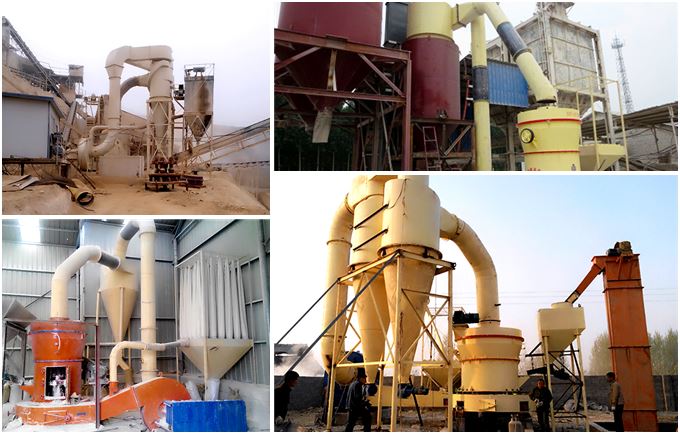 Apatite Grinding Mill Manufacturer------ Hongxing Machinery
1. Superior Quality
Hongxing Machinery has strict management to equipment quality. Adopting the international advanced production technology, apatite raymond mill has longer service life and low maintenance cost.
2. Top-ranking Service
Our service department provides you with the diversified and all-around service integrated with pre-service, service and after service. At the same time, we will make an improvement to its system to extend its usage life. Our company sends technicians to the jobsite for guiding the installation and adjustment, training operators and finishing the check together with you.
3. Affordable Price
According to the price management guideline and the market situation, we set up the most reasonable price. With the attitude of high responsibility for our customers, our biggest aim and persistent pursuit are the maximization of customer benefits.
As the famous apatite grinding mill manufacturer, Hongxing Machinery not only provides equipment with complete model, reliable quality and stable property, but also offers perfect after-sale service to help customers gain more benefits. Welcome to your consult and purchase.
Apatite Grinding Mill Technical Data
| | | |
| --- | --- | --- |
| Model | 4525 | 4119 |
| Feeding Size(mm) | ≤30 | ≤25 |
| Output Size(mm) | 0.173-0.044 | 0.173-0.044 |
| Shift Output of Different Material Fineness(t) | 16-176 | 8-78 |
| Rotation Speed of Central Shaft(r/min) | 82 | 105 |
| Ring Diameter(mm) | 1770 | 1400 |
| Roller Diameter(mm) | 450 | 410 |
| Roller Height(mm) | 250 | 190 |
| Main Motor | Y315M-4-132 | Y280S-4-75 |
| Fan Motor | Y315M-4-132 | Y280S-4-75 |
| Analyzer Motor | YCT250-4A-18.5 | YCT200-4B-7.5 |