Introduction:
Ceramic ball mill is a horizontal cylinder rotating device, which is composed of feeding part, discharging part, rotary part, transmission part (reducer, small gear, motors, electrical control) and other major parts. The hollow shaft adopts steel castings, the liner is detachable, slewing gear is hobbing with casting, and the cylinder body adopts wear-resistant liner, which has good resistance to wear.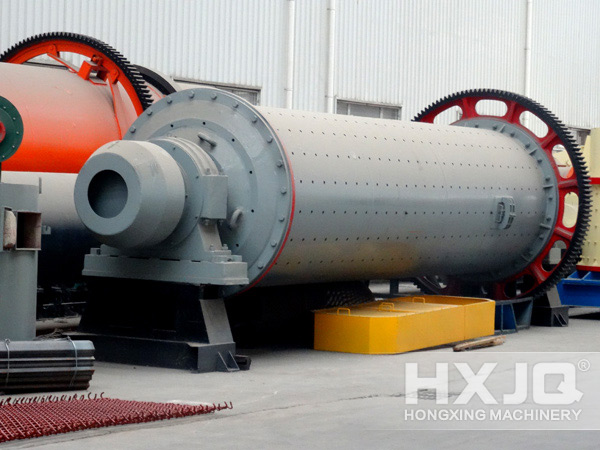 Working Principle:
The electro motor drives the cylinder to rotate through the reducer, and the broken ore and the steel balls inside the cylinder are brought by the lining board to a certain height under the frictional force and eccentric force produced by the rotation of the cylinder. Due to the action of gravity, the ores will drop and are gradually crushed under the impacting and grinding effect and the crushed ores will be discharged out of the cylinder through the discharging part. The discharged ores are classified by the spiral classifier, and the coarse sand will go back to ball mill from the joint feeding machine to be ground again. The feeding machine continuously and evenly feeds materials, and the ores will continuously and evenly go into the ball mill through the joint feeding machine, and the ground materials will be continuously discharged from Chinaware ball mill.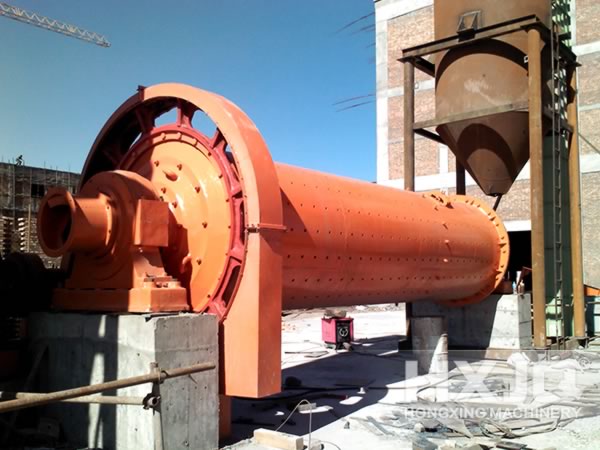 Chinaware ball mill is a powder grinding machine that can continuously work for 24 hours every day, which has unique structure, convenient operation, stable and reliable performance, safe usage, energy saving, etc. it is especially suitable for the mixing and grinding operations of ordinary and special materials.
Ceramic Ball Mill Technical Data
Model
Feeding capacity
(t/time)
Shell rotation speed
(r/min)
Reference motor
(kw)
Liner material
600×700
0.05
50
2.2
Chinaware,silicon,rubber or metal(the related motor power varied as per the different liner materials and grinding materials)
800×600
0.075
42
3
900×1200
0.2
38.5
5.5
1300×1500
0.5
33
7.5
1500×1800
1.2
28.5
11
1800×2000
1.5
24
15
2600×2800
5
16.5
37
3000×3800
10
14.5
57.2
3200×4600
15
13.5
75