Introduction:
Dry ball mill can work without adding water, which is the key point to distinguish dry and wet ball mill. Dry ball mill is a straight cylinder, which is provided with a wind guiding device, dust exhaust pipe and dust collector. It is the key equipment to re-grind materials after the crushing process, which is widely used in cement, silicate products, new building materials, refractory materials, chemical industry and non-ferrous metal processing, glass and ceramics industries. Dry ball mill also has other names, for example, dry process ball mill and dry type ball mill.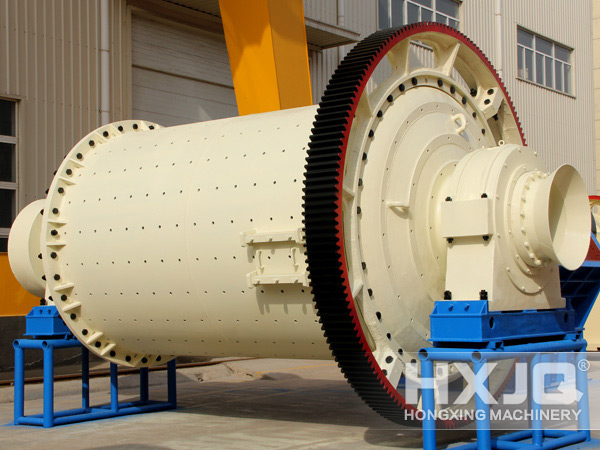 Dry ball mill is made up of feeding part, discharging part, rotary part, transmission part (reducer, small gear, motors, electrical control) and other major parts. It is the horizontal cylinder rotating device with outer gear transmission and two warehouses.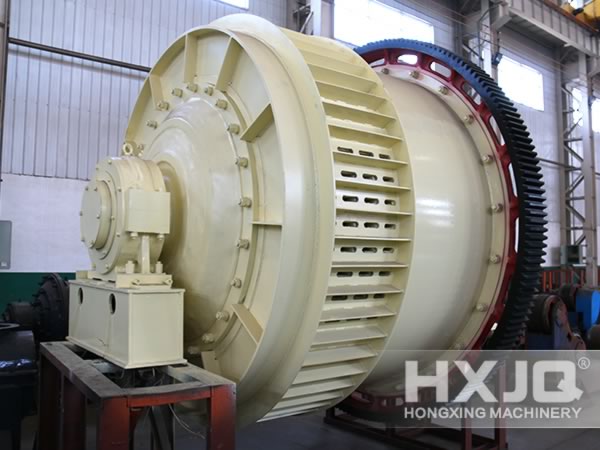 Dry ball mill has good abrasion resistance, stable operation, reliable work and high grinding efficiency.
Dry Ball Mill Technical Data
Model

Shell Specifications (mm)

Shell rotation speed
(r/min)
Feeding size
(mm)
Discharging size
(mm)
Processing capacity
(t/h)
Power
(kw)
Total weight
(t)
Diameter
Length
MBS0918
900
1800
36-38
≤25
0.833-0.147
0.62-3.2
18.5
5.9
MBS0924
900
2400
36
≤25
0.833-0.147
0.81-4.3
22
6.7
MBS1224
1200
2400
36
≤25
0.833-0.147
1.1-4.9
30
13.9
MBS1530
1500
3000
29.7
≤25
0.833-0.147
2.4-7.5
75
19.8
MBS1830
1830
3000
25.4
≤25
0.833-0.147
4.8-11.6
130
34.9
MBS2130
2100
3000
23.7
≤25
0.833-0.147
14-35
155
46.5
MBS2136
2100
3600
23.7
≤25
0.833-0.147
19-43
180
48.7
MBS2430
2400
3000
21
≤50
0.833-0.147
25-65
245
59.7
MBS2736
2700
3600
20.7
≤50
0.833-0.147
32-86
380
92.5
MBS2740
2700
4000
20.7
≤50
0.833-0.147
32-92
400
95
MBS3245
3200
4500
18
≤50
0.833-0.147
64-180
630
149